Vermont state law requires the separation of trash, recyclables, and organics at all events whether it is a family reunion in the park or a music festival with 10,000 attendees. The Alliance provides free technical assistance in planning the solid waste management of your next event to assure its success and within compliance of Vermont's Recycling Law (Act 148). We also provide sets of bin signs for your collection containers.
The following information on this page is also available as a downloadable pdf.
Questions? Contact Paula Kamperman, our Outreach Program Manager, using the icons below to schedule a planning consultation or for answers to your solid waste management questions.
Event organizers know careful planning is the key to a successful event. This guide provides important information and tips to help you successfully manage your solid waste disposal while complying with Vermont's recycling law. The key is setting expectations and guidelines early with your vendors to help them successfully meet them and make your team's job easier.
Effective July 1, 2020, Vermont banned all food scraps from the landfill and prohibited stores and food service establishments (including event vendors) from providing the following single-use items: carryout plastic bags, stirrers, expandable polystyrene (Styrofoam), and plastic straws (plastic straws can only be provided upon request). These changes to the law have a significant impact on vendors and require event organizers to communicate these changes to vendors so they are in compliance, and you are too! Since so much of the weight of trash from these events is from food, diverting it properly will likely save you money as well because your hauler is composting it, not landfilling it.
Note to event organizers:
These Food Vendor Recommendations (below) can be cut and pasted onto your organizational letterhead and modified to best reflect your event specifics. To get better cooperation from vendors, help them understand the changes in your guidelines when they reflect changes in the law.
The Food Vendor Recommendations and sample Food Vendor Letter handouts should be sent to all food vendors along with vendor contract information or initial contact information.
The Food Vendor Recommendations handout can also be included in supplement vendor communications. Copies of the handout should be distributed to vendors during the event when there are questions about acceptable items or if they need a reminder about the request to use only compostable or recyclable foodservice packaging.
Some compost operations will only accept food scraps for composting, especially if this is the first time food scrap diversion is being undertaken at the event or if no monitoring at sorting stations is in place during the event. Once all vendors have made the switch to certified compostable paper foodservice or recyclable items, contamination from non-compostable items will be reduced. This will enable Recycling and Compost Station monitors to more easily identify materials that should not be composted.
Your organization's Food Vendor Recommendations and Vendor Letter should clearly state "what's acceptable" for composting.
We're including some images of successful sorting stations and a sample survey you can use with vendors to help manage your waste stream.
Examples of Recycling and Food Scrap Collection Stations at Events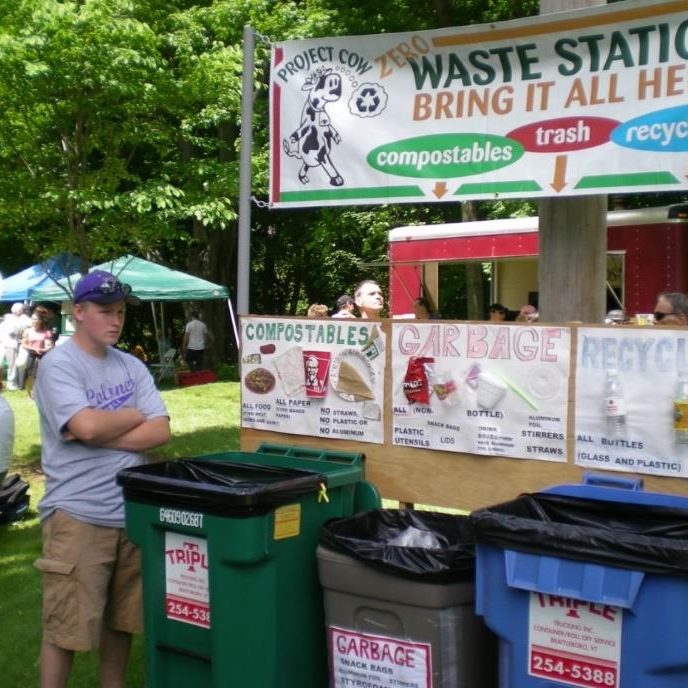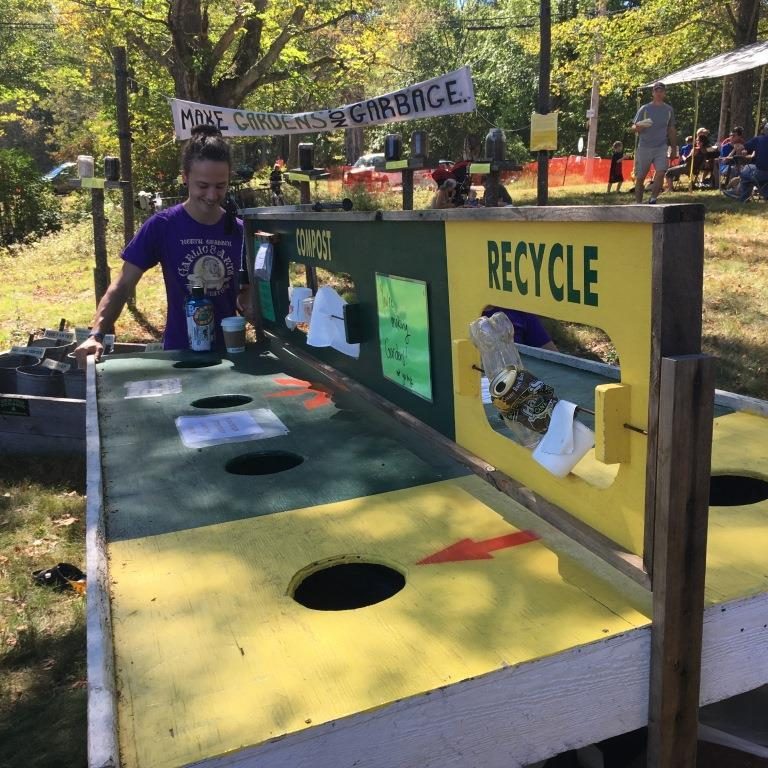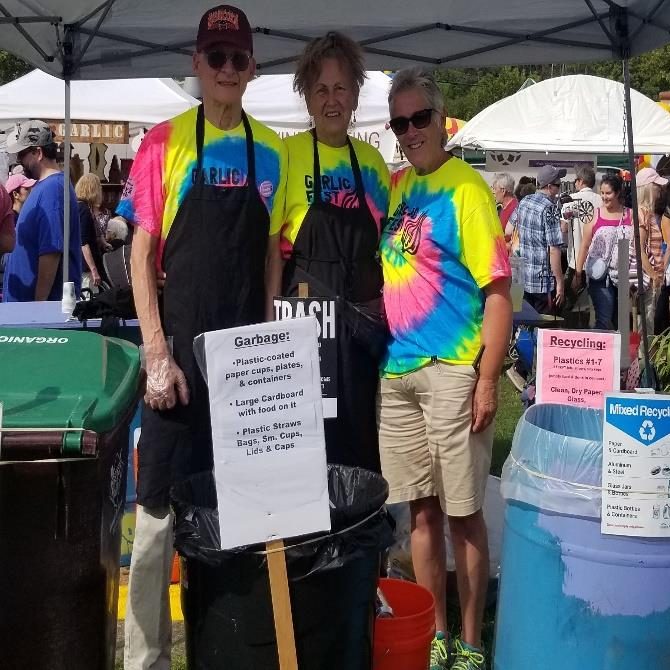 Recycling and Food Scrap Diversion Tips for Event Organizers