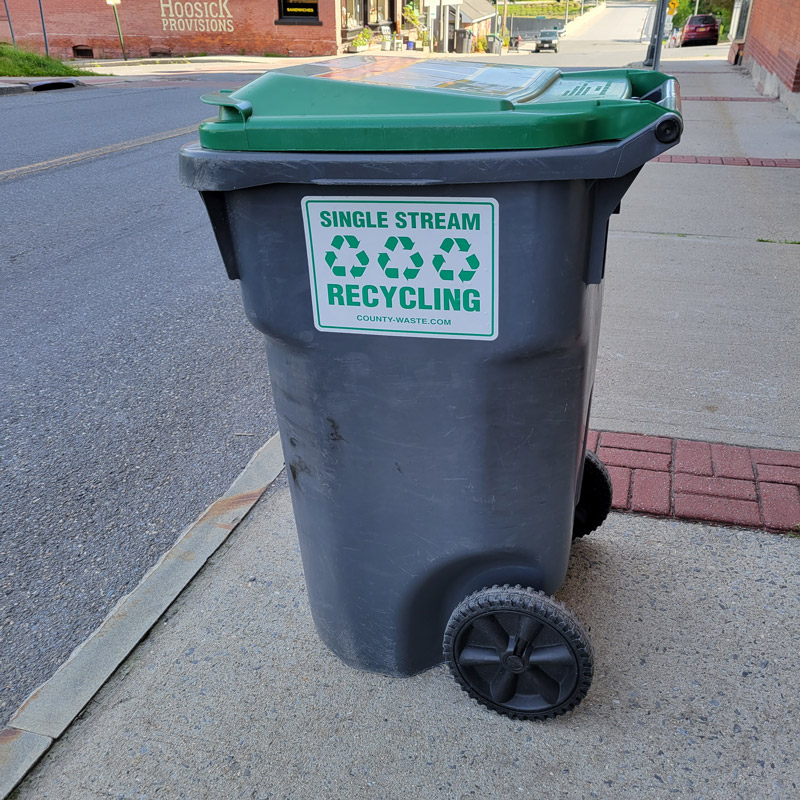 Recycle like you live here!
Vermont utilizes single-stream recycling in its curbside (Blue Bin) recycling program and drop off centers (transfer stations). All plastics containers labeled #1 through #7 are included, as well as mixed paper, cardboard, steel, aluminum, and glass consumable containers. These items are banned from Vermont's landfill.
Some transfer stations may accept additional items from local residents for recycling where supporting programs exist.
Check our A-Z listing for additional recycling sources!