Alternatives to Household Chemicals
Remove the hazardous waste
Every year the Alliance holds household hazardous waste collection events free or at low cost to its residents to provide the collection of products labeled as "toxic, corrosive, poison, combustible, danger, or caution, wear gloves, use in well ventilated room keep away from flame," or similar warnings. Dates and locations can be found here:
Why consider alternative cleaners?
Since many types of chemicals and other materials are banned from disposal in the household trash, they need to be recycled or disposed in special facilities. The cost of disposal is increasing each year and is primarily the responsibility of the towns to cover. Using alternatives can be just as effective, safer, and save on disposal cost.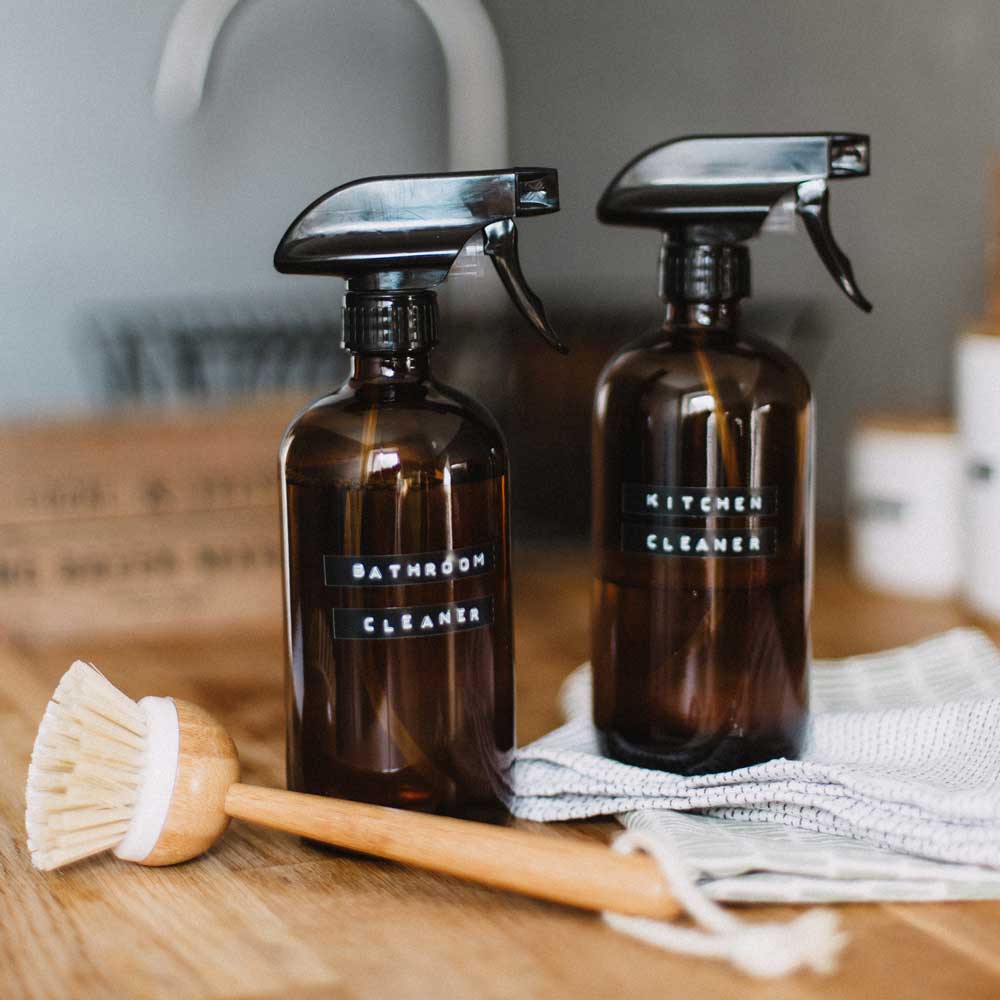 Getting Started: Natural Cleaning Ingredients List
Start by stocking a basic list of items, many of which you
may already have, that are effective cleaning agents:
Baking soda
Borax
Boric acid
Castile soap (liquid)
Club soda
Cornstarch
Hydrogen peroxide
Lemons/lemon juice
Salt
Washing soda
White vinegar
Keep a supply of rags/old towels on hand to use for cleaning to reduce/eliminate the need for paper towels or synthetic sponges. A spray bottle can be used for regular cleaning of kitchen surfaces (not marble!) and windows. Use an old glass bottle with threaded top that can be attached to a spray trigger from an former cleaner bottle, just trim the straw to fit.